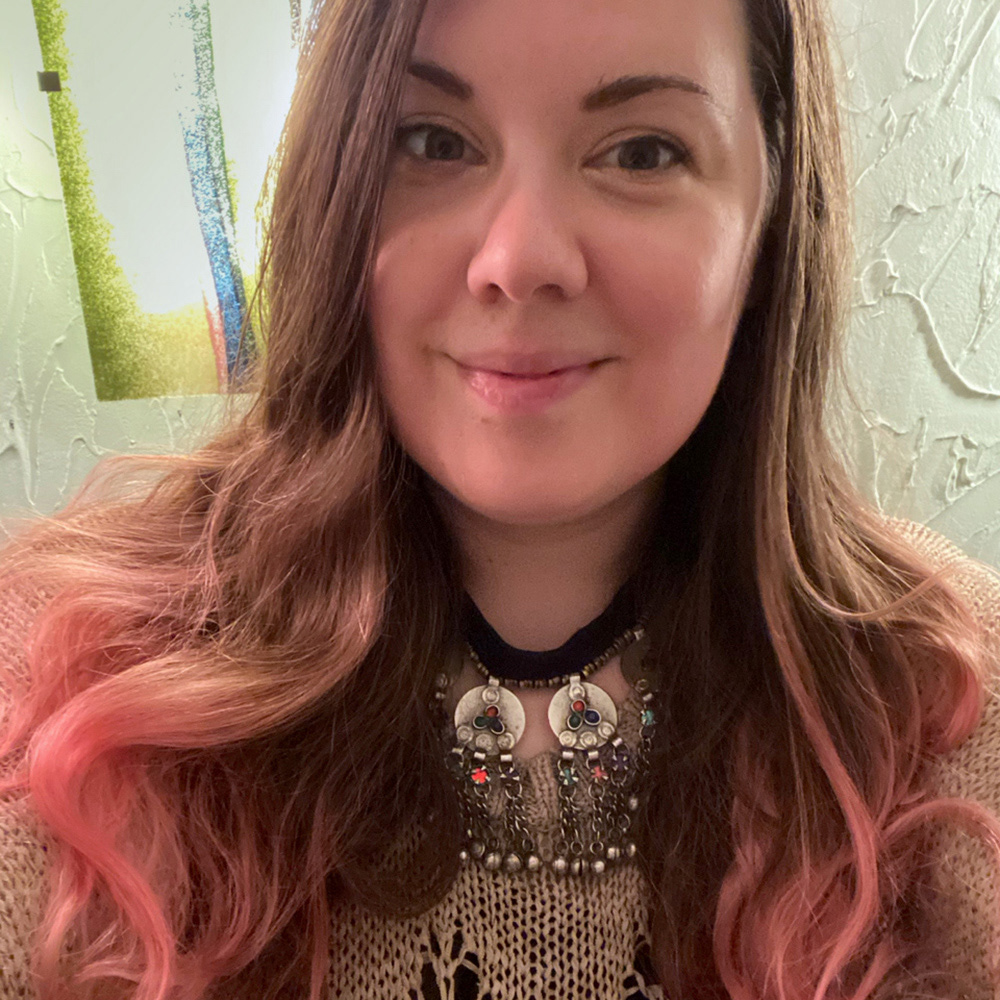 Hello! Thank you for taking the time to check out my creations. I'm a passionate artist with 14 years of expertise in Art Direction and Graphic Design. I love putting my designs into

motion

 and my  focus has largely been creating animated social content over for the last several years. I find joy and satisfaction in the problem solving game of design. Concept and communication are the core and crux of it all. I have mostly worked in NYC, with brief stints in Los Angeles and Zurich, Switzerland. I call the little wonderland of Austin, Texas home! If you'd like to say hello, find me at abbeyley@gmail.com.
I've recently joined the extraordinary team at Real Chemistry full-time as a Senior Art Director. Real Chemistry, who just evolved from W2O, is a global health innovation company that combines award-winning expert services in marking, creative and communications supported by data via clinical trials, health economics and outcomes. I'm working closely and fully remotely with a stellar, supportive team on a variety of captivating social content. It's been powerful to shift to the healthcare space during a global pandemic, and I'm so grateful that I have found such a happy home.

Some previous experience highlights include: creating funky animations for Austin City Limits Festival; social content animation for Netflix; live music brands, visuals and music packaging for with Blackbird Presents in NYC; illustrating and animating at Big Spaceship in Brooklyn; designing for music and nightlife clients at MFG Productions in Los Angeles; Art Direction for Wanderlust Festivals, custom watercolor paintings and album packaging for singer-songwriter Ron Pope, and a whole lot more. I started my design career in New York City whipping up tons and tons of show flyers for legendary former venue Glasslands Gallery, friends PopGun Presents, and hundreds of musician friends. I'm also a huge fan of travel and strive to explore the world as much as possible. I have enjoyed a few fantastic work-trades in incredible locales including Zurich, Switzerland to work with ICON Worldwide and most recently in Bali, Indonesia to help create brand design assets with Samyama Mindfulness while meditating and practicing yoga. 
It has been a blast and I'm ecstatic to keep creating and sharing with you!